India Aspin is a freelance Architect based in East London with a background in arts buildings and private residential projects. Alongside her freelance work, she is involved in an ongoing project renovating a Victorian warehouse basement. The challenges of converting a 19th century subterranean storage space into a home for her family has been….. 'a learning experience' ...to say the least.
Polypore / Play that fungi music
India Aspin & Amy Jenkins Smith
An ode to fungi, this treehouse strives to highlight Kew's world renowned expertise in fungi research and aims to celebrate the beauty and wonder of fungi. Knowingly referencing the role of mushrooms in popular culture, it unashamedly plays with both scale and colour.
As a play space, this treehouse aims to be accessible to all. The cascading polypore inspired steps of the treehouse create a tactile and accessible covered ground level space for those unable to venture further. Those able to use stairs are rewarded with the fungi inspired tree top platforms, one with full height standing space and a second, kids den, with limited headroom.
Surrounding the tree, creating a sensory play landscape there are a range of interactive play mushrooms, some for climbing & jumping and others of a more musical nature, each element inspired by a different fungi species.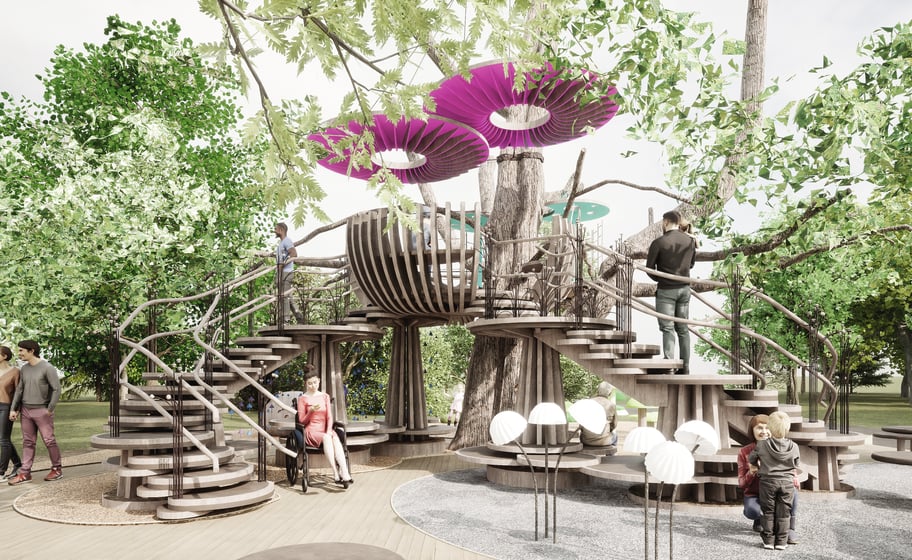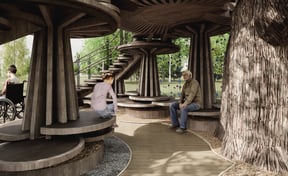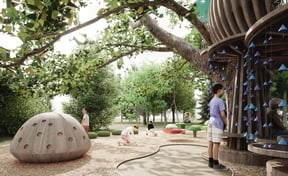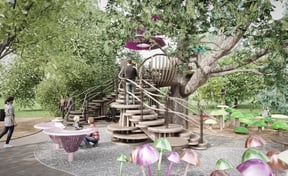 "India Aspin and Amy Jenkins Smith's entry is a delightful proposition that explores fungi at the scale of architecture, object and form in a delightful and playful way."
- Simon Allford, AHMM
Together with Amy Jenkins Smith, our design, Polypore/Play that fungi music, has won the Celebrating Play brief of Treehouses at Kew Design competition, for Tree 1: Norway Maple.
We are delighted to have the opportunity to realise our design on site at Kew for Summer 2023.
Read the announcement in the AJ here
Read the article in BD online here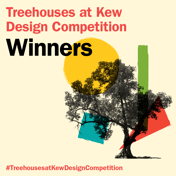 Treehouses at Kew Design Competition is a joint design competition organised by Royal Botanic Gardens, Kew and Museum of Architecture. They are seeking three exceptional designs to create three treehouses across RBG Kew's UNESCO World Heritage Site as part of a larger 'Treehouses at Kew' Exhibition taking place in 2023.
Treehouses at Kew Design Competition is an exciting opportunity to use creative and architectural thinking to design in and around Kew's living collection and produce inventive, accessible, and innovative design